NICOLE CAVANAGH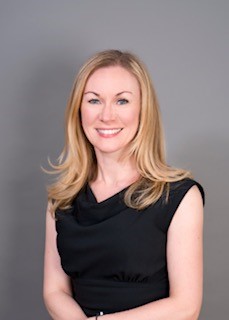 Nicole studied at Leicester University and The University of Law in York, England before specialising in family law at a regional firm in Lincolnshire. In 2012, Nicole relocated to Hong Kong, where she continued to work in family law and she remained there until her arrival in Bermuda in 2022, to join MJM Barristers and Attorneys.
As head of the Matrimonial and Family team, Nicole brings over 20 years experience assisting families through separation and divorce.
Throughout her career, Nicole has maintained the view that reducing conflict between couples enables them to focus on moving forward. Lawyers are trained to be combative, however Nicole believes that open communication and the use of non-inflammatory language achieves better results in family law negotiations. Collaborative law not only offers a high level of control over the process, but is driven by the parties needs, rather than the often restrictive court proceedings. In fact, research has shown that negotiated settlements are more enduring and effective than court imposed orders, which can cause one or both parties to harbour resentment.
Nicole is a member of both the Collaborative Law Alliance of Bermuda and the International Academy of Collaborative Professionals and has a wide-ranging knowledge of international family law, with the key focus being on resolving financial disputes and achieving the best possible arrangements for children.