ALMA DISMONT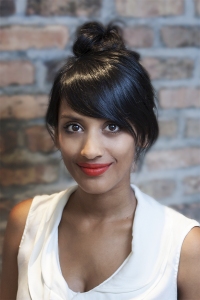 Alma has been working as a matrimonial and family attorney at Marshall Diel & Myers Limited since 2014. Alma completed her academic training in 2009 at the University of Law in England, where she was awarded a Student of the Year Award. She gained experience at London based firms before moving to Bermuda. Alma was called to the Bermuda Bar in 2013. Prior to joining Marshall Diel & Myers Limited, Alma completed her pupillage at Lomas & Co.
Alma has many years of experience working in matrimonial and family law and advises clients on all issues that arise from divorce and the breakdown of a relationship, both financial and children related. She regularly advises on financial settlements including inherited assets and trusts.
Alma provides advice on domestic partnership agreements, cohabitation agreement, pre and post-nuptial agreements and separation agreements. Alma has gained particular attention in complex contentious and non-contentious division of assets, and enforcement of local and foreign financial orders. She also has extensive experience in disputes in relation to the arrangements for children and leave to remove applications. Alma provides her clients with practical advice that is solution orientated.
Having been a litigator for ten years Alma has seen the emotional toil that litigation can have on families both financially and emotionally. As a trained collaborative lawyer Alma hopes, whenever it is possible, to offer her clients an alternative method of resolving their dispute - one which is more client-directed and child-focussed. Alma encourages her client's to consider collaborative law before contemplating litigation.
Alma completed her first degree in psychology and criminology and worked for over two years providing cognitive behavioural therapy for high and low functioning children with autism. Alma is also a trained mediator. Her psychology and mediation training coupled with her vast experience in matrimonial and family law provide her with the ideal skills to assist families reach a resolution of their disputes outside the traditional court framework.